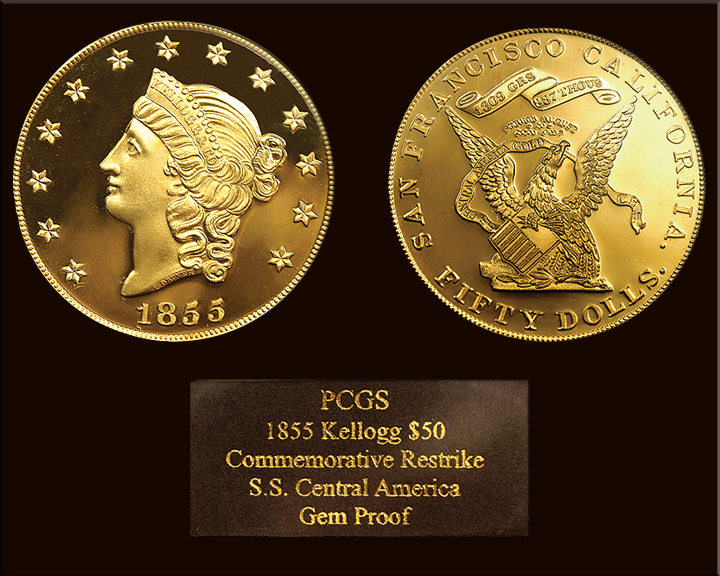 BACK - Check Current Inventory for Sales
1855 $50: SS Central America Restrike $50 PCGS Gem

This stunning coin was struck using 2.5 ounces of gold recovered from gold ingots from the SS Central America Shipwreck of 1857. Fewer than 5,000 specimens were struck, making this an incredibly scarce and desirable issues from collectors and investors alike. It is an impressive, hefty piece of maritime and Gold Rush history and it's beauty is breathtaking. Each coin has a date on the reverse indicating when it was re-struck in 2001. We sell them as fast as we can acquire them, so call if you're interested in owning one yourself and talk to one of our rare coins specialists.