1865 Gold Coins from the Famous S.S. Brother Jonathan Shipwreck
Austin Rare Coins is pleased to announce that we have just acquired a small collection of Rare Date 1865-S $20 Liberty gold coins from the S.S. Brother Jonathan shipwreck. Thanks to our buying clout and inside track on the Rare Coin Market, we were able to acquire these for our preferred collectors.

First, let us tell you about this historic sale. Perhaps you've seen news accounts in the Wall Street Journal, your local paper or on CNN and wondered how anyone could ever own coins from a famous shipwreck like this. We felt the same way. In fact, going into the sale the Austin Buying Trust would have been thrilled to walk away with even a single coin from the S.S. Brother Jonathan shipwreck sale. But our winning bids were more like a miracle!


We Bought the Cream of the Crop at the Best Prices

Going into the sale we knew there were a variety of Civil War Era gold coins found in this shipwreck. Most coins were very strong and overpriced for their low quality. But, much to our amazement, the second session contained the highest quality coins at prices far less than we ever imagined and featured rare, $20 Liberty gold pieces dating 1865 and preserved in pristine, Brilliant Uncirculated, Mint condition— despite being shipwrecked on the ocean floor for over 131 years!


All Coins Certified With Special Notation on Each Holder

Best of all, the $20 Liberty gold coins we acquired from the Brother Jonathan shipwreck were in such excellent Brilliant Uncirculated condition that each was individually graded by P.C.G.S. or N.G.C. to be in Mint State condition. These precious pieces of American history were then placed in specially sealed holders, with a special grading certificate, that forever authenticates these as original coins from the S.S. Brother Jonathan shipwreck.


National Treasures of Inestimable Future Value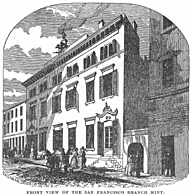 We take great pride in placing rare coins with our clients which are of high quality, have historic significance, strong collector appeal, true rarity, or which represent solid value. These $20 Liberty Type I gold pieces from the S.S. Brother Jonathan combine all these factors and more.



Historic Significance as Genuine Civil War Collectibles


To begin with, the value of owning a precious gold coin, minted during the Civil War, with such unique historic importance cannot be overstated. Even if these coins were not from the famous shipwreck, they would be perfect for any serious coin collection.



Collectors Always Want What Other People Can't Have


In addition, the S.S. Brother Jonathan gold coins are a unique group of rare coins in all of American history! These 1865 coins are truly lost national treasures, priceless, and of inestimable future value. They are genuine Civil War era coins struck in precious metals from the California Gold Rush. What is more important is that these $20 Liberties are preserved in extraordinarily high, Brilliant Uncirculated, Mint condition– even after residing on the ocean floor for over 131 years! These are exciting rare coins to make you the envy of all your friends.

|