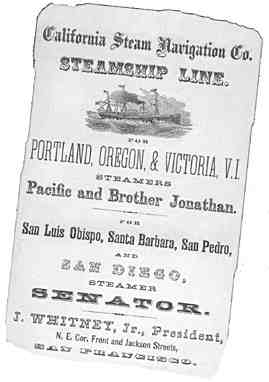 Owning Coins From 1865 S.S. Brother Jonathan Shipwreck
These $20 Liberty Gold pieces are far more than simply a collection of 1865 coins. They are a reflection of the artistic talents and craftsmanship of a bygone era in American history.

They have inherent beauty and aesthetic value as highly prized gold rare coins of the 19th century. Yet these particular gold coins from the shipwreck of the S.S. Brother Jonathan have unique and irreplaceable value.

Today, there are estimated to be 20 million rare coin collectors in the United States alone. Anyone who can afford one would love to own a famous gold coin from the S.S. Brother Jonathan shipwreck. Sadly, they're so rare that only a fraction of 1% of American coin collectors could ever own one! A coin like this will add significant distinction to your entire coin collection.


Consider Carefully the Historic Rarity Factors

Before this treasure ship was recovered and these coins entered the market, the 1865 $20 Liberty from the San Francisco Mint was so rare that less than eight were known to exist in all Mint State grades. Now, that's a truly rare coin by any measure!

In fact, the trends report shows an 1865-S in MS-63 to be valued at $30,000 each. I'm afraid only a few people could ever afford to own one at that price level. Naturally, the addition of these coins from the S.S. Brother Jonathan shipwreck to the market changes the populations and will lower current price trends.

Q. David Bowers, numismatic historian on this sale, reports, "Prior to this offering a single high quality Mint State 1865-S $20 Liberty would have been worth tens of thousands of dollars with a gem challenging the $100,000 mark, if you could find one." In time, they will become dispersed and difficult to locate at any price. That's why we feel that our offering price of $6,750 in MS-62 and $8,950 each in MS-63 condition offers you exceptional values.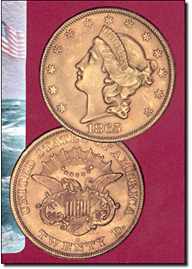 The Future Value of Such a Collectible

While past performance is no guarantee of future value, in our opinion, these coins from the S.S. Brother Jonathan shipwreck will be quickly absorbed into the marketplace by Civil War collectors, shipwreck memorabilia collectors, as well as serious rare coin collectors. Some of these rare, $20 Liberty Gold pieces are designated to museums or permanent estate holdings. Many of our Austin Rare Coin collectors will put these away for decades passing them down from generation to generation.


Each $20 Liberty Comes With A Certificate of Authenticity

Due to the unique historical value associated with this collection, each $20 Liberty in this release is accompanied by a Certificate of Authenticity that forever guarantees you, and future owners, that this coin was a genuine part of the original S.S. Brother Jonathan shipwreck.

This is clearly a unique group of gold coins in all of American history. They combine the lure of the American West, a date from the Civil War era, and the wild west lure of the California Gold Rush days. What's more important is that they are preserved in Brilliant Uncirculated, Mint condition after residing on the ocean floor for over 131 years! Now, you can own one of these lost national treasures during this exclusive release by Austin Rare Coins.


$20 Liberty Type I dated 1865 from the San Francisco Mint
Available in several grades, all Mint Condition, Brilliant Uncirculated

Certified Authentic by PCGS or NGC with the "S.S. Brother Jonathan"
Pedigree designation sealed inside each holder to guarantee authenticity.